Our funding has ended for this project sadly, but please find Kent SLing Library and Kent Cloth Nappy Library at Edenbridge Leisure Centre every 2nd Monday morning 9:30-11:30am
At Kent Sling Library we were sad to take a break from Edenbridge in 2018, but very happy to be back in this beautiful Town every Monday which started in March 2019.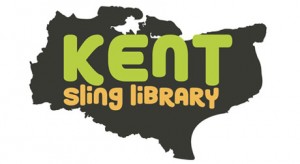 Find Kent Sling Library in the Refresh Cafe at Edenbridge Leisure Centre every Monday morning 9:30-11:30am.
Come along to learn about all of the benefits of using a sling or carrier to carry and care for your baby or child.
Slings and carriers are great for calming and bonding with baby, and a great way to help baby sleep, all while having your hands free.
There are lots of different options, so come along to try them out.  Chat with our trained babywearing peer supporters and consultants to find out what works best for your family.
Slings can be rented for £10 per month plus a £10-20 deposit (no fees for those receiving healthy start vouchers)
Every week at 11am, join us at the main entrance of the Leisure Centre for a Family Walk around Stangrove Park.  It's a great opportunity to meet other families, make new friends, and get some fresh air with the kids.  You could even try out one of our slings for free during the walk, but please arrive early so you have time to deide which one to try before we start.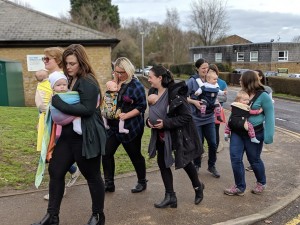 We've partnered with Every Step Counts to bring you this new family walk.  This walk is on a paved pathway, and we take it at a leisurely pace.  Absolutely everyone is welcome on the walk.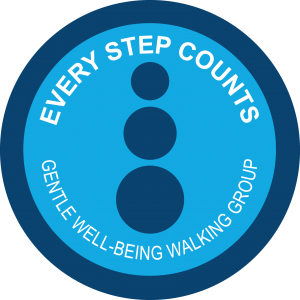 This project has been made possible through a grant from The Gatwick Fund which is managed by Kent Community Foundation