Kent Cloth Nappy Library
Want to try cloth nappies?
What are the benefits of using cloth nappies?
Better for the environment
The average baby wears 4000-6000 nappies before they are potty trained.  That's 3 billion disposable nappies going into the bin each year, making up 2-3% of all total household rubbish in the UK!
Money saving
Moneyhelper.org.uk calculated in September 2021 that around £1475 could be saved when using cloth nappies for one child from birth to potty training.  This amount includes the cost of buying and cleaning the nappies, but doesn't include any additional money saved by using the same nappies for any additional siblings.
What is a cloth nappy library?
The nappy library is a place that you can come to find out more about using cloth nappies.  Find out if using cloth nappies is right for your family, and think about the positives and negatives of each type, ask about washing etc.
We also have cloth nappy kits for you to rent so that you can spend a whole month finding out how they can work into your life, get a really good idea of which ones fit your baby the best and get the best idea of what you want to buy.
Nappy kits are available in newborn size and birth to potty size, and contain around 20 nappies covering most styles and main brands.
Newborn Kit – Birth to potty kits typically fit from around 12 weeks of age, so it could be quite expensive to buy a full newborn kit which is only needed for a few months.  Renting a newborn kit is one way to get the most value and it will give you the chance to still find out what nappies you prefer to use before baby is big enough for birth to potty size.  The kit contains different brands of newborn sized nappies giving you the chance to try them out, wash them and discover what works best for you in terms of washing, drying and a good fit without leaking.
Birth to Potty Kit – These nappies typically fit from around 12 weeks up to potty training.  We'll give you a kit containing various brands and styles so that you can find out which work best for you.  Some are more absorbant, some work best for different body shapes, some dry faster than others.  You can take the month to work out what you prefer and be confident that you will be buying the best ones for you and your budget.
Costs
There is no charge for help and information.  If you would like to rent a kit, we charge £15 per month for the kit.  Families receiving healthy start vouchers are not charged.  Until October 31st, 2023 Sevenoaks Fistrict residents can rent a nappy for kit for one month for free due to a grant from Sevenoaks District Council.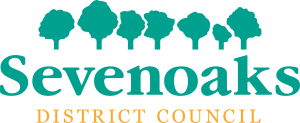 Where to find us?
Weekly Locations
We run Kent Sling & Cloth Nappy Library alongside Baby Umbrella groups every week –
Mondays 9:30-11:30am at Christ Church in Tunbridge Wells TN1 1UT
Tuesdays 9:30-11:30am at Tonbridge Baptist Church TN10 3HZ
Fridays 9:30-11:30am at Otford Village Memorial Hall TN14 5PQ (except 2nd Friday of the month 1:45-3:45pm)
Monthly Locations
We run Kent Sling & Cloth Nappy Library at the following locations every month –
1st Thursday of the month 9:30-11:30am at Edenbridge Leisure Centre TN8 5LU
2nd Wednesday of the month 10-11:30am at St Edmunds Church, Dartford DA1 5ND
2nd Saturday of the month 9:30-11:30am at Sevenoaks Day Nursery TN14 5DN
2nd Sunday of the month 9:30am-1:30pm at Tonbridge Farmer's Market TN9 1QH
3rd Monday of the month 1-2:30pm at Christ Church, Swanley BR8 8AF
3rd Sunday of the month 9:30am-1:30pm at Aylesford Farmer's Market ME20 7BX
4th Wednesday of the month 9:30-11:30am at New Ash Green Residents Association Offices DA3 8HH
Drop in to any of our sessions with no need to book.  If you'd like to see a specific carrier, sling or cloth nappy kit then contact Karen to check we have it available at karen@psbreastfeeding.co.uk or 07951 600777