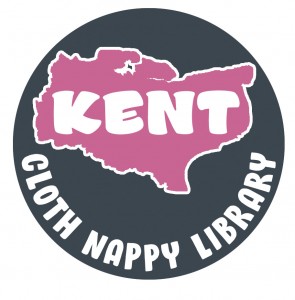 Want to try cloth nappies?
What are the benefits of using cloth nappies?
Better for the environment
The average baby wears 4000-6000 nappies before they are potty trained.  That's 3 billion disposable nappies going into the bin each year, making up 2-3% of all total household rubbish in the UK!
Money saving
Although cloth nappies are more expensive to buy, you may only need 20-30 which can then be used for any siblings that come along.  Cloth nappies could save you £200-500 for your first child alone.
What is a cloth nappy library?
The nappy library is a place that you can come to find out more about using cloth nappies.  Find out if using cloth nappies is right for your family, and think about the positives and negatives of each type, ask about washing etc.
We also have cloth nappy kits for you to rent so that you can spend a whole month finding out how they can work into your life, get a really good idea of which ones fit your baby the best and get the best idea of what you want to buy.
Nappy kits are available in newborn size and birth to potty size, but do ask if you want something specific.
Newborn Kit – Birth to potty kits typically have a minimum size that works from around 12 weeks of age, so it could be quite expensive to buy a full newborn kit which is only needed for a few months.  Renting a newborn kit is one way to get the most value and it will give you the chance to still find out what nappies you prefer to use before baby is big enough for birth to potty size.  The kit contains different brands of newborn sized nappies giving you the chance to try them out, wash them and discover what works best for you in terms of washing, drying and a good fit without leaking.
Birth to Potty Kit – These nappies typically fit from around 12 weeks up to potty training.  We'll give you a kit containing various brands and styles so that you can find out which work best for you.  Some are more absorbant, some work best for different body shapes, some dry faster than others.  You can take the month to work out what you prefer and be confident that you will be buying the best ones for you and your budget.
Costs
There is no charge for help and information.  If you would like to rent a kit, we charge £15 per month for the kit.  Families receiving healthy start vouchers are not charged.
If you would like to use cloth nappies full time but cannot afford to buy them, we do have some nappies that are a little older, or perhaps not available to buy anymore that are not suitable for our kits which we can loan out long term.  Do ask if this would work better for you.
Where?
We run the cloth nappy library alongside Kent Sling Library at every location except in Tunbridge Wells.  Find the locations on our Facebook page or here.
Contact – Karen at 07951600777 or karen@psbreastfeeding.co.uk
Kent Cloth Nappy Library has been made possible through a grant received from One Stop Carriers for Causes and KCC Councillors in New Ash Green.