Our Sevenoaks Group has been running since May 2018 and was started with funding from Sevenoaks District Council.  Over the last few years the group has grown and supported over 1200 families until Covid19 closed us temporarily in March 2020.  Funding from Sevenoaks Town Council provided funding during lockdown so that we could provide greater access to breastpump rentals and the generocity of our wonderful staff volunteering their time allowed us to work alongside BabyCafe Tunbridge Wells to support local families virtually.
As soon as venues started to open up we moved our Sevenoaks breastfeeding group to Otford Village Memorial Hall, a wonderful venue with large rooms opening out onto the village recreation grounds with easy access and parking.  At the moment we are booking appointments each week with a breastfeeding counsllor or lactation consultant to help us manage numbers and allowing us to cancel and move people around if anyone has to self isolate.
We fund our services through small grants, the generocity of local families and through the rental and sale of slings, cloth nappies and breastpumps.  We also collect recycling that the Council does not take to raise funds.  Find out more about making a donation or what plastic items we take for recycling here.
Book an appointment by contacting Karen at 07951600777 or karen@psbreastfeeding.co.uk.
You'll be offered our soonest 40 minute appointment.  We'll then text you the day before to tell you about the location and what procedures we will have in place to help reduce contact.  We'll ask you to wear a mask if you can and check you have no Covid19 symptoms in your home.  You can bring another adult with you, just let us know if you'll be bringing a toddler so we can keep the room as secure as possible.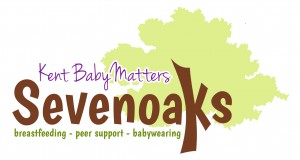 This is a weekly Breastfeeding and Sling Group in Sevenoaks at Otford Village Memorial Hall, TN14 5PQ

In the future when things go back to a new normal we'll be offering the following as usual –
Everybody is welcome to come along to this weekly group in Sevenoaks. Family, friends and children are all encouraged to come (we provide toys). Whether you are expecting your first or fifth baby, or your little one has already arrived, we have lots going on at this group. All information and support is provided at this group free of charge. We also provide some additional services at a small or discounted cost so that we can make this group sustainable now that funding has ended.
Breastfeeding Information and Help – A Lactation Consultant, Breastfeeding Counsellor and Volunteer Breastfeeding Peer Supporters will be available to answer any questions you might have about breastfeeding, offer help with feeding and offer advice for more complex breastfeeding situations. You do not need to have questions or be having problems, do please feel free to come along and just enjoy the company of others or have the chance to drink a cup of tea while it's still hot.
Baby Sling and Carrier Information and Help – Trained Babywearing Consultant and Volunteer Babywearing Peer Supporters will be available to answer any questions you may have about using a sling with your newborn through to preschooler.
Kent Sling Library – A large range of slings and carriers will be available each week for you to have a look at and try. Bring your own sling for help with using it or getting it more comfortable. Learn about how to use a sling safely, and have the chance to take one home for a real test drive for a small fee (£15/month plus a deposit of £10-20, no fees charged for those receiving Healthy Start vouchers).
Maternity and Nursing Bra Fittings – We will be joined each week by a local bra fitter who will be happy to work with you to find a comfortable fit for you before and after baby arrives.  If you decide to buy, a donation is made from every sale towards running the group.
Breastpump Hire – Pumps will be available for hire for any reason at a cost of £15 to hire the pump for one month plus the cost of the kits which are £10 each. (no fees will be charged to those receiving Healthy Start vouchers).  We have a few brands of pumps which are all double electric.  We have mostly ARDO Calypso double electric pumps.  We usually have at least one at each group available but please do message to check availability, and they can also be picked up at any time from Karen's home in Sevenoaks near Sevenoaks Station 07951600777.
Refreshments – We plan to provide hot drinks, handmade cakes and fruit every week. A donation is always appreciated, but only if you are able. We try to offer options that are gluten and dairy free when possible.
Sling Sales and Nursing Bra Sales – If you decide that you would like to purchase any of the products you try out at the group and we are able to get hold of them for you, we will use the proceeds to fund additional support at the group. We are also always happy to provide any discount codes we may have for other retailers so that you can compare prices.
Kent Cloth Nappy Library – This service will be available every 1st Friday of the month to provide information and advice on using reusable nappies.  Come along to learn more about it, bring your own nappies for help, and we also provide a rental service so that you can find the right styles for your baby and work out if using cloth works well for your family before investing in a full set for yourself.  You can rent a full kit for £15 each month plus a £15 deposit (no fees are charged for families receiving healthy start vouchers).
If you think that we can help you in any way, then please don't hesitate to contact us in the way that is best for you –
Phone/Text – 07951 600777
Email – karen@psbreastfeeding.co.uk
Facebook – Karen McCully or Kent Baby Matters
You can stay up to date on everything happening in the Sevenoaks area by following us on Facebook.